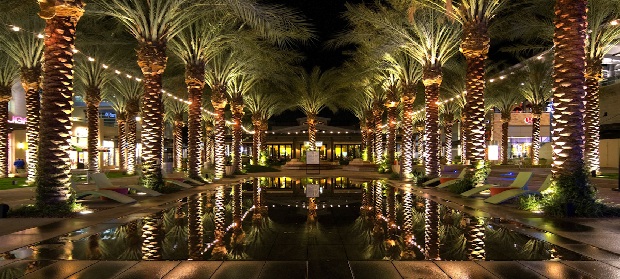 Scottsdale  –
There are 70 resorts, hotels and motels in the Scottsdale market area. Properties range from modest lodgings to five-diamond luxury resorts
Where is the Scottsdale Convention & Visitors Bureau located?
The Scottsdale Convention & Visitors Bureau is located in the Galleria Corporate Centre at 4343 N. Scottsdale Road, Ste. 170, Scottsdale, AZ, 85251. We also have a satellite visitors center at Scottsdale Fashion Square, 7014 E. Camelback Road, Scottsdale, AZ 85251.
Scottsdale Communities
What are your business hours?
Galleria Corporate Center – Visitors Center hours: Monday through Friday – 8:00 a.m. to 5:30 p.m., closed Saturday and Sunday; Scottsdale Fashion Square (located at the concierge desk in the mall's food court) – Visitor Center hours: Tuesday through Saturday – 11:00 a.m. to 4:00 p.m.
Where is the nearest airport?
Scottsdale is easily accessible via two airports, Phoenix Sky Harbor International and Scottsdale Municipal. Serviced by 23 major airlines and three commuter airlines, Sky Harbor International has more than 1,500 flights arriving and departing daily and provides nonstop service to more than 105 destinations worldwide. Sky Harbor International is located in Phoenix, just 15 minutes southwest of Old Town Scottsdale. Scottsdale Municipal, located in north Scottsdale, offers complete services for corporate jets and charters.
How many hotels and resorts are there in Scottsdale?
There are 70 resorts, hotels and motels in the Scottsdale market area. Properties range from modest lodgings to five-diamond luxury resorts. For more information, visit the Accommodations area of this site.
Where is the Mayo Clinic Scottsdale located?
The Mayo Clinic Scottsdale is located just north of Shea Boulevard on 136th Street. Many area hotels and resorts provide complimentary transportation to the facility. For a list of properties near the Mayo Clinic Scottsdale, please refer to the Accommodations section of this site and the corresponding city map.
How far is the Grand Canyon from Scottsdale?
It's an easy 4 1/2 hour drive from Scottsdale to the Grand Canyon. Take Highway 101 north through Scottsdale to Interstate 17. Head north on I-17 to Flagstaff (I-17 is a scenic, multi-lane freeway; rest areas, restaurants, gas stations, and other amenities are readily available along the route). From Flagstaff, take Interstate 40 west to State Route 64 (intersection at Williams, AZ). Northbound SR-64 will take you directly to the Grand Canyon entrance. Another option is to take State Route 180 north out of Flagstaff. SR-180 intersects with northbound SR-64 south of the town of Tusayan. Head north on SR-64 to the Grand Canyon entrance.
Other ways to see the Grand Canyon:
Leave the driving to one of Scottsdale's professional ground tour companies. Click here for information on ground tours to the Canyon. Take the train! Click here for more information on the Grand Canyon Railway. The Grand Canyon is even closer by air! Click here for Scottsdale CVB members who provide air tours to the Grand Canyon.
In which time zone is Scottsdale?
The state of Arizona, including Scottsdale, follows Mountain Standard Time. With the exception of the Navajo Reservation in the northeastern corner of the state, Arizona does not observe Daylight Savings Time.